About Us
McDaniel CPA History:
McDaniel CPA's orgins date back to 1981 when the firm was called Dennis and Schisler.
In 2003, Renee McDaniel, CPA, joined the firm and became a Senior Auditor.
In 2016, Renee purchased the firm which operated under the title Dennis-McDaniel CPA
In 2018, Renee purchased, renovated and installed high-tech features into a historic building located in downtown Mount Vernon, Ohio where the business operates today as McDaniel CPA.
Renee McDaniel, CPA, MBA
Renee is a Certified Public Accountant and received both her undergraduate and graduate degrees from Capital University. Although she started out her career in the field of public accounting at Kenneth Leventhal, Renee has also been the director of finance for The Builder's Exchange of Central Ohio, a non-profit organization, as well as the controller of Maidware Products, Inc
In 2003, Renee returned to the field of public accounting because she loved the challenge and variety of the clients. "Public Accounting allows me to apply my accounting skills to a variety of industries and organizations." As Managing Director, Renee is responsible for firm administration, along with accounting services and tax preparation for a variety of clients. Renee's specialty is non-profit and small-mid size for-profit entities.
She is a member of the Ohio Society of CPA's and the American Institute of Certified Public Accountants.
Renee enjoys an active involvement in her community. She is President of Knox Energy Cooperative, Treasurer for Heart of Ohio Estate Planning Council, Board member for Area Development Foundation, COTC Knox County Advisoroy Board and The Station Break. She also serves as Treasurer for the Knox County Landmarks Foundation, and is a member of St. Luke's Catholic Church. Renee and her husband, Don, are avid water skiers, and proud parents of two sons both of whom attend the University of Toledo. Their son oldest son, Mitchell, is in medical school, and their youngest, Matthew, studies mechanical engineering.
Marc Odenweller, CPA
Marc was a partner-in-charge of auditing at Dennis & Schisler, Inc. and now serves as a consultant. His responsibilities include performing and supervision of review fieldwork, financial statement services, business and tax services. Marc also devotes substantial time assisting clients with their tax planning needs in both the corporate and individual fields. Marc's expertise in the non-profit accounting and in the retirement plan area adds an important dimension to the services provided by the firm.
After graduating magna cum laude from The Ohio State University, Marc decided to remain in the Columbus area to begin his accounting career. After spending several years in the challenging health care industry, Marc decided to broaden his experience and joined a successful public accounting firm minutes from downtown Columbus.
Soon after Marc and his wife, Jennifer, were married, they decided to relocate to Mount Vernon. Having been raised in Mount Vernon, Jennifer found it very easy to convince Marc to give up the hectic city life for a quieter, more serene lifestyle in the historic town.
Due to the wide variety of businesses located in the Knox county area, he has gained considerable experience dealing with issues faced by both small and large companies. In his free time, Marc actively volunteers for the Kiwanis Club of Mount Vernon, Ohio's Junior Miss, and United Way of Knox County.
Professional Account Staff
Sandy Rogers: Staff Accountant
Sandy is a Staff Accountant for McDaniel CPA. Sandy has been working for our firm for 16 years and has been working in the accounting industry for over 40 years. She has worked in a variety of accounting positions over the years including Hospital and Nursing Home management. Sandy currently works on our financial statements, payroll reports, W-2's, sales tax reports, and income tax preparation as well as bookkeeping for a number of our clients.
Apart from accounting work at McDaniel CPA, Sandy enjoys crocheting, reading, and walking her dogs.
Diana Trammell: Quickbooks Pro Advisor & Accounting Specialist
Diana is an Accounting Specialist for McDaniel CPA. She is also the Quickbooks Pro Advisor for our firm. If you have a Quickbooks question, you will generally be directed to Diana. She will work with you in training as well as problem-solving any issues you may be facing. On top of Quickbooks, Diana is trained in taxes, bookkeeping, and payroll. She got her B.A. from Ohio State University and has spent the majority of her career working in the accounting field. She has been an integral part of our firm since 2007.
In addition to accounting, Diana enjoys being a part of a local church, exploring genealogy, card making/scrapbooking, crocheting, cooking, sewing, and reading.
Brian Restid: Tax Specialist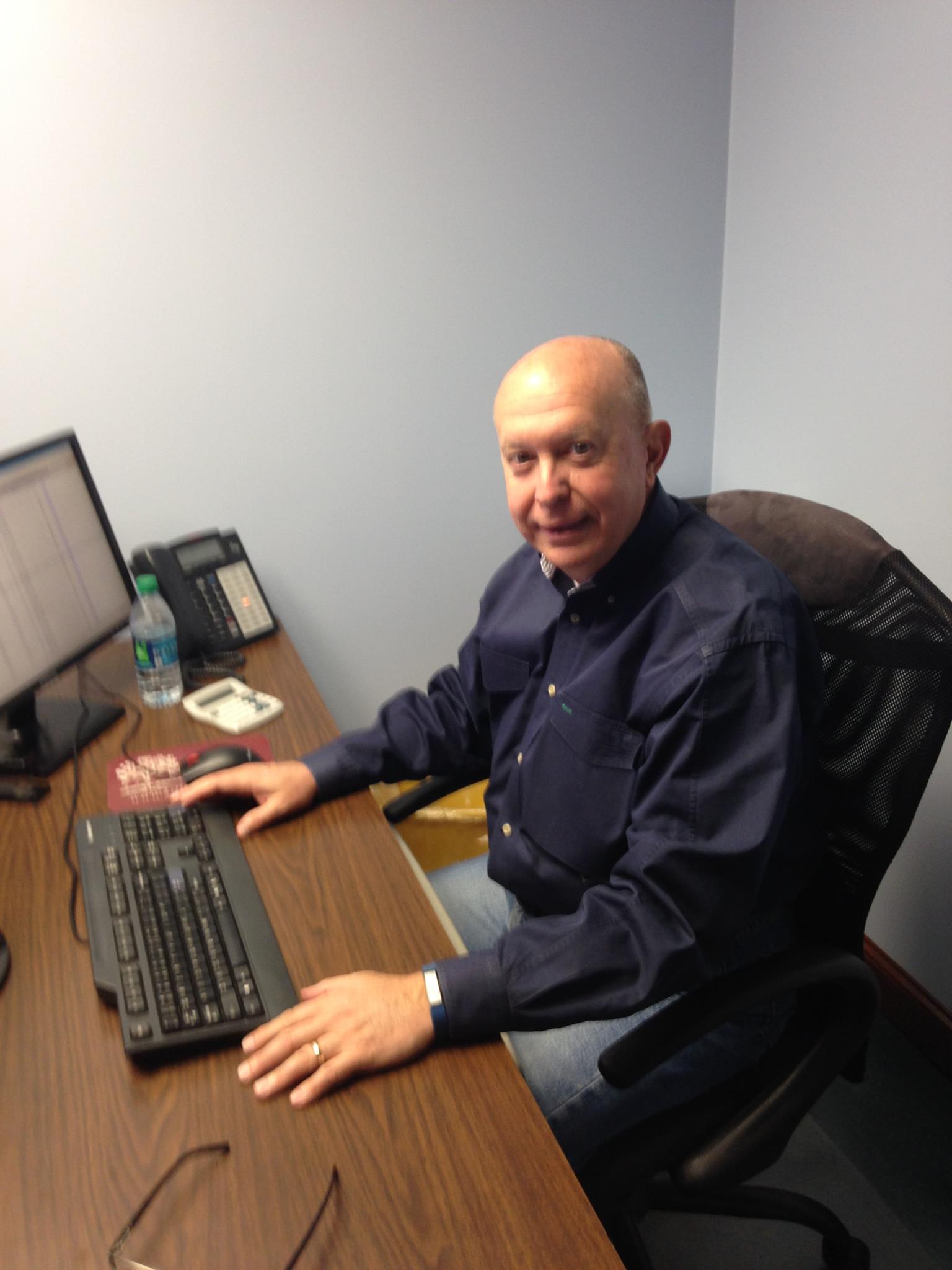 Brian is a tax specialist who focuses on individual and small business tax returns here at McDaniel CPA. He received his BA from Baldwin-Wallace University and went on to earn an MBA from Miami University. Following a successful thirty-two year career in the department store industry as a store manager and a buyer, Brian continued his education and became a Registered Tax Return Preparer (RTRP). For five years he worked as a tax preparer with the Hueston and Company CPA in Bradenton, Florida.
Brian currently resides in Apple Valley with his lovely wife, Carla. He enjoys playing golf, serving on the Budget and Finance Committee for AVPOA, and attending church at Lakeholm Church of the Nazarene.
Nancy Pillow: Office Manager & Payroll Specialist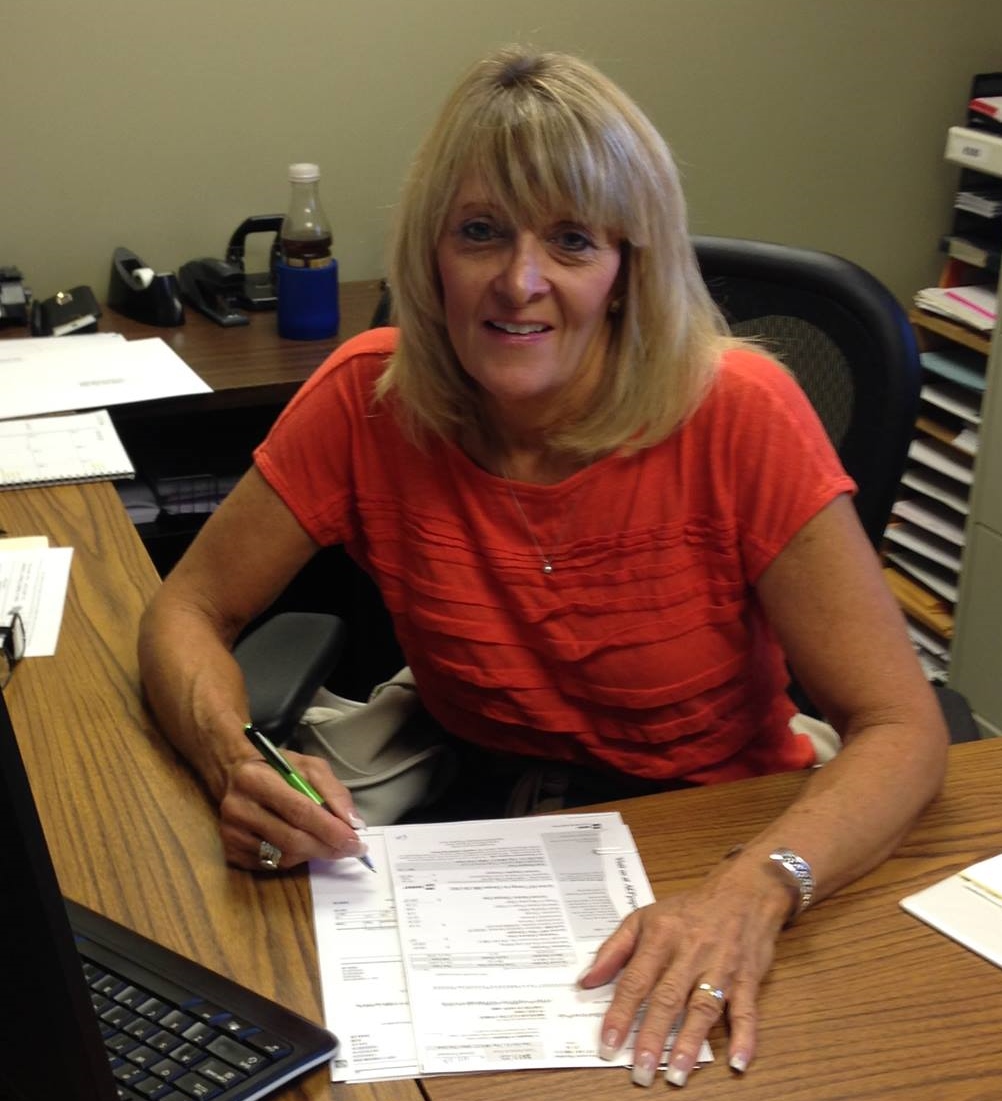 Nancy is our Office Manager/Payroll Specialist and attended University of Wisconsin Eau Claire for Accounting. She worked in the banking industry for twenty eight years before deciding to bring her talents to McDaniel CPA. She is in charge of the background tasks that keep the office running smoothly as well as client payroll processing.
She currently resides in Apple Valley with her husband, Michael. Her daughter, Kelsey, is a Miami graduate and resides in Cleveland and her son, Alex, attended OSU and currently resides in Atlanta, GA. Walking her shih tzu bichon, Bentley, is one of her favorite hobbies. She also enjoys boating in Apple Valley, playing pickle ball, and gardening.
Jennifer Moore: Staff Accountant
Jennifer graduated Magna Cum Laude from Franklin University with a dual degree in Forensic Accounting and Accounting. She also has a BS from Mount Vernon Nazarene University in Business Administration. Jennifer is a Certified QuickBooks Pro Advisor for QuickBooks Online and QuickBooks Desktop. Although she enjoyed her years of work with the Faith Lutheran Christian Preschool and the Apple Valley Mariana, because it allowed her to focus on raising her daughter, Faith, she decided to return to her accounting roots and McDaniel CPA was happy to welcome her on board!
A lifelong resident of Mount Vernon and the surrounding area, Jennifer now resides in Apple Valley with her husband, Jim and daughter. She enjoys spending time with family, being outside, crocheting, and reading.
Dave Humphrey: Business and Finance Specialist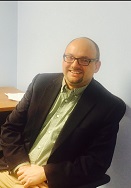 Dave graduated from Ohio University with a Bachelor of Science degree in Mathematics and a minor in Business Administration with an emphasis on accounting. He comes to McDaniel CPA after spending 20 years in the banking industry while simutaneously spending some of those years utilizing his accounting education by preparing tax returns as a side business. He was ready for a career change and McDaniel CPA was happy to oblige. Dave is also a Certified QuickBooks Pro Advisor for QuickBooks Online and QuickBooks Desktop. He is excited to bring his wealth of banking knowledge expertise to ensure the continued financial success of our current and future clients.
A lifelong resident of Knox County, Dave married his high school sweetheart Aimee, and they have two children, John and Grace. Dave is an active volunteer within the leadership team at Center Pointe Church, serving as a teacher elder, corporate secretary and past treasurer. He is a member of the Kiwanis Club of Mt. Vernon as well as the CFO for the LEAD Program, and Treasurer of the Centerburg Area Business Association.
When not in the office, you can find Dave out riding his motorcycle or in his shop holding office hours to help his children with their math homework. Dave has also been known to enjoy a fine cigar and a craft beer every once in a while and invites clients to join him.
Glenda Blakely: Staff Accountant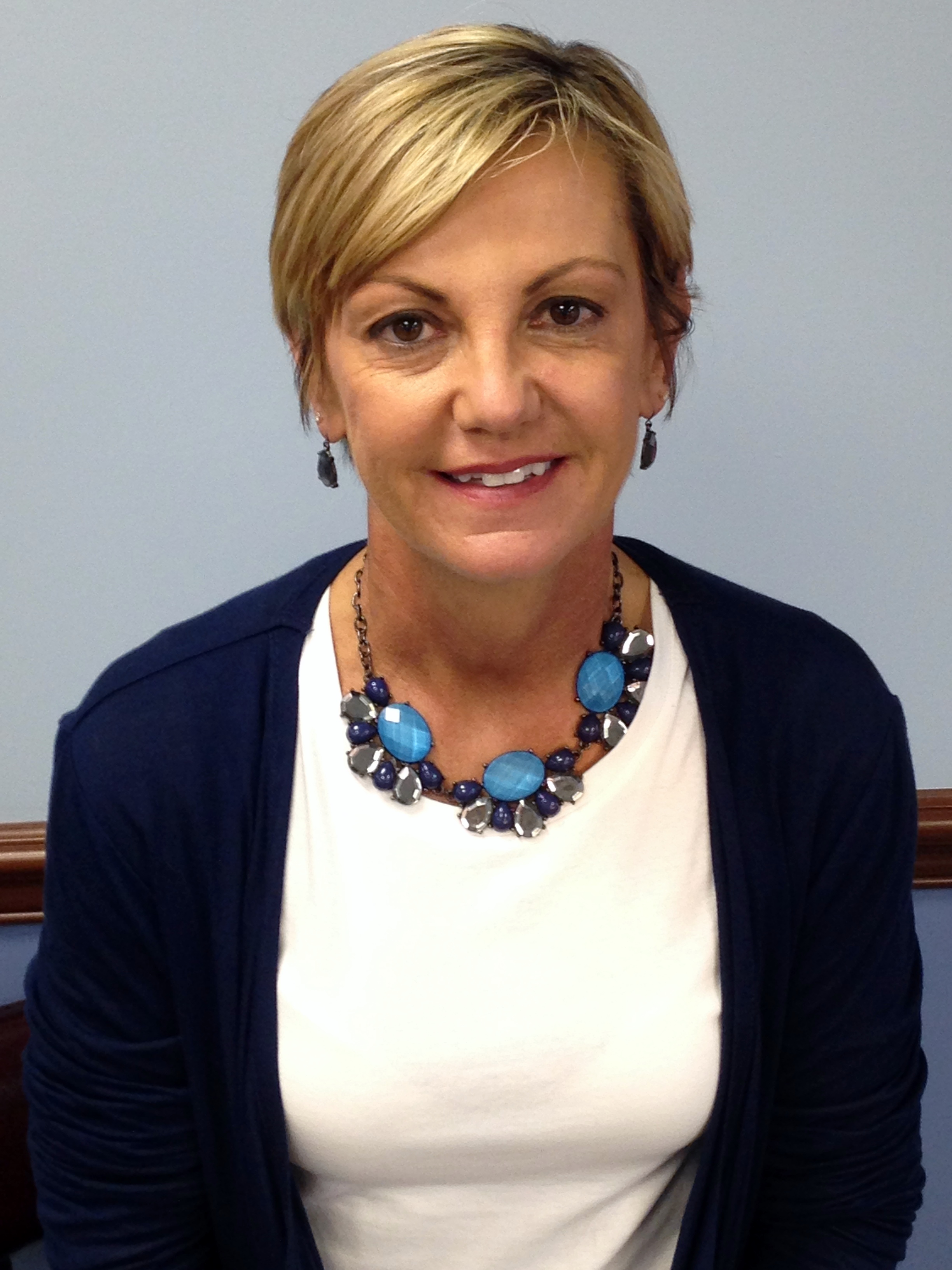 Glenda graduated from North Central Technical College with a degree in Accounting. After graduation, she worked in the Controller's Office at Knox Community Hospital, Nelson and Nelson CPAs, and then became a Staff Accountant for the Lynne R Hite CPA firm. In 2001 she formed a bookkeeping partnership, Blakely and Hite Data Services, in which she was the operations partner. We are grateful to have her join us as a Staff Accountant here at McDaniel CPA.
Glenda lives in Fredericktown with her husband, Chuck and is proud to have had the opportunity to raise two daughters, Katie and Allyn. She enjoys motorcycle trips with her husband and friends as well as spending time with her granddaughter.
Karen Taffin: Client Services Specialist
When walking through the doors of McDaniel CPA, you are greeted by, Karen Taffin.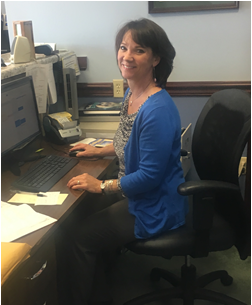 She has been an office professional for an impressive 33 years. Karen began her career locally as she was raised on a small farm in Ashland County, Ohio to which she credits instilling in her dependability, efficiency and a strong work ethic. She then spent 19 years in Colorado as an office administrator in general dentistry. In 2017, McDaniel CPA welcomed Karen back to Ohio and to our firm where we are fortunate to benefit from her skills and experience.
Karen now lives in Mount Vernon, Ohio with her husband, Phil. They have two sons and daughter in laws and six grandchildren. She enjoys spending time sewing, reading, flying and outdoor activities.